Mere Madhuvan
door kShitij ke peechhe se phir
tumane mujhako aaj pukaaraa.
tumako kho kar bhee mainne
sa(n)jo rakhaa hai pyaar tumhaaraa.

ek saphed raat kee chhaayaa
ankit hai smRti men meree.
taaron kaa singaar sajaae,
madhuRtu thee baahon men meree.

sangamaramaree chaTTaanon ke
beech bah rahee vah jaladhaaraa.
jaise chandaa ke aanchal se
Dhulak rahaa ho roop tumhaaraa.

nadiyaa kee chanchal laharon sang
machal machal kar uThatee giratee.
ham donon ke aramaanon kee
bahatee thee kaagaz kee kishtee.

chhookar bikhare baal tumhaare
mast ho gayaa thaa bayaar bhee.
saaree maryaadaaen bhoolaa
meraa pahalaa pahal pyaar bhee.

aur tumhaare adharon kaa to
taap n bhoolegaa jeevan bhar.
jab mere kvaanre sapanon ne
uḌ uḌ kar choomaa thaa anbar.

tabhee achaanak ham donon kee
raah rok lee chaTTaanon ne.
apanee kaagaj kee kishtee ko
Doobo diyaa kuchh toophaanon ne.

in maasoom tamannaaon par
tab yathaarth kee bijalee chamakee.
aur chhalachhalaa uTheen tumhaaree
aa(n)khon men boonden shabanam kee.

us shabanam kee ek boo(n)d ab
meree aa(n)khon men rahatee hai.
mook vyathaa anakahee kathaa kee
mere geeton men sajatee hai.

rooDhivaaditaa ke ankush men
yugon yugon se jakaḌaa jeevan.
dakiyaanoosee vaichaarikataa
men kunThit hai maanav kaa man.

jaane kitanee aur kishtiyaa(n)
Doobee hongee toophaanon men.
kitanee raahon kee aakaankShaa,
TooTee hongee chaTTaanon men .

naheen jhukengee ye chaTTaanen
vinatee se yaa manuhaaron se.
raah naheen dete hain parvat
khushaamadon se isaraaron se.

patajhar ke bandhan men bandhak,
madhuRtu ke kitane sukh sapane.
raah patajharee, marusthalee par
koee kalee n paatee khilane.

kintu ek din to barasegaa
aa(n)gan men manabhaavan saavan.
puShpit aur pallavit hogaa
sundar sukh sapano kaa madhuvan.

chalo samay ke saath chalenge,
parivartan hogaa dharatee par.
nayaa zamaanaa paidaa hogaa,
booḌhee duniyaa kee arathee par.

jo kuchh ham par beet chukee hai,
us se mukt raho, o navayug.
nae nae phoolon se mahako,
mere madhuvan, jeeyo jug jug.
काव्य संकलन
समर्पित सत्य समर्पित स्वप्न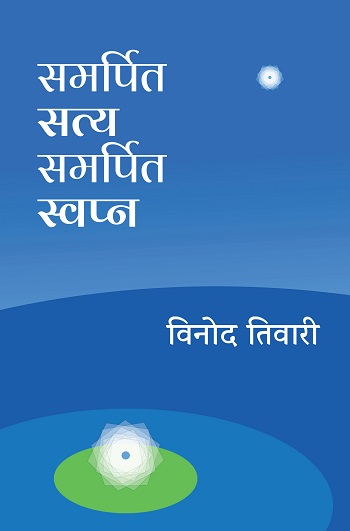 काव्यालय को प्राप्त: 1 May 2001. काव्यालय पर प्रकाशित: 1 Jun 2017

Donate
A peaceful house of the beauty and solace of Hindi poetry, free from the noise of advertisements... to keep Kaavyaalaya like this, please donate.