Priya Chirantan Hai Sajani
       priy chirantan hai sajani,
              kShaN kShaN naveen suhaaginee main!

shvaas men mujhako chhipaa kar vah aseem vishaal chir ghan,
shoony men jab chhaa gayaa usakee sajeelee saadh-saa ban,
       chhip kahaa(n) usamen sakee
              bujh-bujh jalee chal daaminee main!

chhaa(n)h ko usakee sajani nav aavaraN apanaa banaa kar,
dhooli men nij ashru bone main pahar soone bitaa kar,
       praat men ha(n)s chhip gaee
              le chhalakate dRg yaaminee main!

milan-mandir men uThaa doo(n) jo sumukh se sajal guNThan,
main miToo(n) priy men miTaa jyon tapt sikataa men salil-kaN,
       sajani madhur nijatv de
              kaise miloo(n) abhimaaninee main!

deep-see yug-yug jaloo(n) par vah subhag itanaa bataa de,
phoo(n)k se usakee bujhoo(n) tab kShaar hee meraa pataa de!
       vah rahe aaraadhy chinmay
              mRNmayee anuraaginee main!

sajal seemit putaliyaa(n) par chitr amiT aseem kaa vah,
chaah vah anant basatee praaN kintu saseem saa yah,
       raj-kaNon men khelatee kis
              viraj vidhu kee chaa(n)danee main?


Donate
A peaceful house of the beauty and solace of Hindi poetry, free from the noise of advertisements... to keep Kaavyaalaya like this, please donate.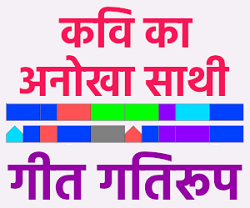 वो मेरी जिंदगी में कुछ इस तरह मिले
जैसे छोटी सी छत पर कोई बड़ी पतंग गिरे।
बारहा अब यही डर सताता रहता है के
वक़्त का शैतान बच्चा मुझसे इसे छीन न ले।
~
विनीत मिश्रा