Receive exquisite poems by email.
Subscribe
Shahar Kee Diwali Par Amaavas Kaa Aahvaan
o maavas kee kaalee raat!
aa!
aa phir se is jeevan men
gahan garbh men dhaaraN kar
seench mujhe apane sach men
aa! aavaahan karatee main.

chundhiyaaee hain aa(n)khen ye
badhavaas is raushanee se,
aur kaan bhee dhadhak rahe
chillaate is utsav men.
raat ghanee, nistabdh gagan
kar meraa too aalingan
Dooboo(n) main neeravataa men.

deep ek bas jalataa hai
man prashnon se sajataa hai
arpit karatee hoo(n) tujhako
taaron men yah shaamil ho.
yug beete naa mil paaee
meet jinhonne batalaaee
thee anant kee baat mujhe.

ab dharatee se bichhaḌee hoo(n)
ambar se bhee bichhaḌee hoo(n)
ek flaiT men chipaT gae
dishaa sabhee, bhurabhuree huee
poojaa kee sab vidhiyaa(n) bhee.
par too ab bhee yaad mujhe.

rudraa, shyaamaa, kaalee aa
ab tujhase naa Dar lagataa
tujhako andar paayaa hai
tujhako baahar dekhaa hai
teree baaTee se paan kiyaa.
shakti mujhe phir se de de
is chillaatee cham cham men
dhamakaatee aavaazon men
apanaa too saundary dikhaa
jo maanav ne bhulaa diyaa.

shakti, prem, poShak mamataa
kaalee men bhee kaheen chhipaa
chir jyoti dhaaraN karataa.
too hee jeetegee aakhir
yah mujhako nishchint pataa.
aa chhaatee se mujhe lagaa.
jo teraa var hai vah hee
hai meraa var, vah shiv hee --

काव्यालय को प्राप्त: 15 Mar 2017. काव्यालय पर प्रकाशित: 25 Oct 2019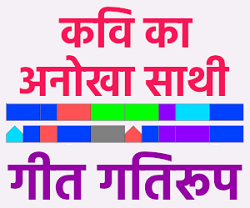 This Month :
'Rachna Aur Tum'
Ramanath Awasthi
meree rachanaa ke arth bahut hain
jo bhee tumase lag jaay lagaa lenaa

main geet luTaataa hoo(n) un logon par
duniyaa(n) men jinakaa kuchh aadhaar naheen
main aa(n)kh milaataa hoo(n) un aa(n)khon se
jinakaa koee bhee paharedaar naheen

aa(n)khon kee bhaaShaa to anagin hain
jo bhee sundar ho vah samajhaa denaa.

..
Read and listen here...
Next post on
Friday 31 January
To receive an email notification
Subscribe
random post
| poem sections:
shilaadhaar
yugavaaNee
nav-kusum
kaavya-setu
|
pratidhwani
|
kaavya-lekh
submission
|
contact us
|
about us