Desh Kee Naagarik
aaj jab chunaav naheen hain,
aaj phir se chunatee hoo(n) --
is desh ko main apane man men
kyaa gaDh़oo(n)gee?
kaun se desh kee naagarik banoo(n)gee?
savaal khud se karatee hoo(n)|
jis desh men janm huaa,
jis desh kee main beTee hoo(n),
vah dveSh kaa paryaay naheen,
sankalp phir se karatee hoo(n)|

kuchh sangyaa visheSh men simaTee
dharm kee paribhaaShaae(n),
gat peeD़aa kee phir se uThatee
dhundh kee pipaasaae(n) --
inase pare banaa yah desh|
raajaa prajaa kaal jo bhee
kar len, yah desh
rahegaa kaayam --

dushaalaa oDh kisee bhee
sangyaa visheSh kaa,
athavaa tyaj kar,
jaise bhee too aanaa chaahe,
svaagat teraa karatee hoo(n),
desh aisaa gaDh़tee hoo(n)|


काव्यालय को प्राप्त: 17 Dec 2019. काव्यालय पर प्रकाशित: 17 Dec 2019

Donate
A peaceful house of the beauty and solace of Hindi poetry, free from the noise of advertisements... to keep Kaavyaalaya like this, please donate.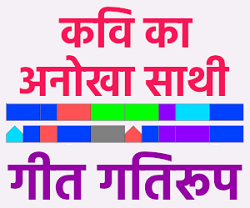 This Month :
'Paawas Geet'
Prabhaat Kumar Tyagee
pul baarish kaa!
binaa oḌhanee havaa ghoomatee
sabane dekhaa
pul baarish kaa!

meghon se dharatee tak
dhaanakhetee seeḌhiyaa(n),
miTTee men ug raheen
naee haree peeḌhiyaa(n),
            uḌatee huee nadee par
            banatee miTatee naukaa,
            pul baarish kaa!

..
Read and listen here...
डूब कर देखो ये है गंगा गणित विज्ञान की।
ये परम आनंद है वाणी स्वयं भगवान की।
~
विनोद तिवारी