Receive exquisite poems by email.
Subscribe
Desh Kee Naagarik
aaj jab chunaav naheen hain,
aaj phir se chunatee hoo(n) --
is desh ko main apane man men
kyaa gaDh़oo(n)gee?
kaun se desh kee naagarik banoo(n)gee?
savaal khud se karatee hoo(n)|
jis desh men janm huaa,
jis desh kee main beTee hoo(n),
vah dveSh kaa paryaay naheen,
sankalp phir se karatee hoo(n)|

kuchh sangyaa visheSh men simaTee
dharm kee paribhaaShaae(n),
gat peeD़aa kee phir se uThatee
dhundh kee pipaasaae(n) --
inase pare banaa yah desh|
raajaa prajaa kaal jo bhee
kar len, yah desh
rahegaa kaayam --

dushaalaa oDh kisee bhee
sangyaa visheSh kaa,
athavaa tyaj kar,
jaise bhee too aanaa chaahe,
svaagat teraa karatee hoo(n),
desh aisaa gaDh़tee hoo(n)|


काव्यालय को प्राप्त: 17 Dec 2019. काव्यालय पर प्रकाशित: 17 Dec 2019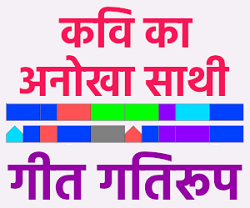 This Month :
'Rachna Aur Tum'
Ramanath Awasthi
meree rachanaa ke arth bahut hain
jo bhee tumase lag jaay lagaa lenaa

main geet luTaataa hoo(n) un logon par
duniyaa(n) men jinakaa kuchh aadhaar naheen
main aa(n)kh milaataa hoo(n) un aa(n)khon se
jinakaa koee bhee paharedaar naheen

aa(n)khon kee bhaaShaa to anagin hain
jo bhee sundar ho vah samajhaa denaa.

..
Read and listen here...
Next post on
Friday 31 January
To receive an email notification
Subscribe
random post
| poem sections:
shilaadhaar
yugavaaNee
nav-kusum
kaavya-setu
|
pratidhwani
|
kaavya-lekh
submission
|
contact us
|
about us