Achchha Anubhav
mere bahut paas
mRtyu kaa suvaas
deh par us kaa sparsh
madhur hee kahoo(n)gaa
us kaa svar kaanon men
bheetar magar praaNon men
jeevan kee lay
tarangit aur uddaam
kinaaron men kaam ke ba(n)dhaa
pravaah naam kaa

ek dRshy subah kaa
ek dRshy shaam kaa
donon men kShitij par
sooraj kee laalee

donon men dharatee par
chhaayaa ghanee aur lambee
imaaraton kee vRkShon kee
dehon kee kaalee

donon men kataaren panchhiyon kee
chup aur chahakatee huee
donon men raasheeyaa(n) phoolon kee
kam-jyaadaa mahakatee huee

donon men
ek tarah kee shaanti
ek tarah kaa aaveg
aa(n)khen band praaN khule hue

aspaShT magar dhule huai
kitane aamantraN
baahar ke bheetar ke
kitane adamy iraade
kitane ulajhe kitane saade

achchhaa anubhav hai
mRtyu maano
haahaakaar naheen hai
kalarav hai!

Ref: Naya Prateek, October,1976

Donate
A peaceful house of the beauty and solace of Hindi poetry, free from the noise of advertisements... to keep Kaavyaalaya like this, please donate.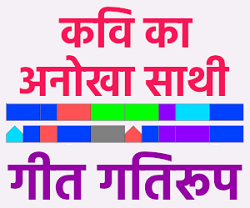 This Month :
'Paawas Geet'
Prabhaat Kumar Tyagee
pul baarish kaa!
binaa oḌhanee havaa ghoomatee
sabane dekhaa
pul baarish kaa!

meghon se dharatee tak
dhaanakhetee seeḌhiyaa(n),
miTTee men ug raheen
naee haree peeḌhiyaa(n),
            uḌatee huee nadee par
            banatee miTatee naukaa,
            pul baarish kaa!

..
Read and listen here...
डूब कर देखो ये है गंगा गणित विज्ञान की।
ये परम आनंद है वाणी स्वयं भगवान की।
~
विनोद तिवारी