Ek Bahut Hee Tanmay Chuppee
ek bahut hee tanmay chuppee aisee
jo maa(n) kee chhaatee men lagaakar mu(n)h
choosatee rahatee hai doodh
mujhase chipakakar paḌee hai
aur lagataa hai mujhe
yah mere jeevan kee
lagabhag sabase niviḌ aisee ghaḌee hai
jab main de paa rahaa hoo(n)
svaabhaavik aur sukh ke saath apane ko
kisee anokhe aise sapane ko
jo abhee-abhee paidaa huaa hai
aur jo pee rahaa hai mujhe
apane saath-saath
jo jee rahaa hai mujhe!

साहित्य अकादेमी पुरस्कृत संकलन
"बुनी हुई रस्सी"
से
एमज़ोन पर उपलब्ध
काव्यालय पर प्रकाशित: 4 Mar 2022

Donate
A peaceful house of the beauty and solace of Hindi poetry, free from the noise of advertisements... to keep Kaavyaalaya like this, please donate.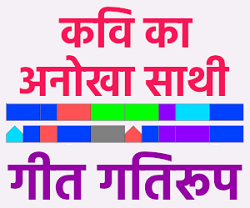 This Month :
'Paawas Geet'
Prabhaat Kumar Tyagee
pul baarish kaa!
binaa oḌhanee havaa ghoomatee
sabane dekhaa
pul baarish kaa!

meghon se dharatee tak
dhaanakhetee seeḌhiyaa(n),
miTTee men ug raheen
naee haree peeḌhiyaa(n),
            uḌatee huee nadee par
            banatee miTatee naukaa,
            pul baarish kaa!

..
Read and listen here...
डूब कर देखो ये है गंगा गणित विज्ञान की।
ये परम आनंद है वाणी स्वयं भगवान की।
~
विनोद तिवारी