Bheetar Shikharon Par Rahnaa Hai
Khvaab dekhakar sach karanaa hai
oopar hee oopar chaḌhanaa hai,
jeevan vRhatt kainavaas hai
sundar sahaj rang bharanaa hai!

saath chal rahaa koee nishadin
ho arpit usako kahanaa hai,
ik viraaT kuTunb hai duniyaa
sabase milajul kar rahanaa hai!

taajee-khilee rahe man kalikaa
nadiyaa saa har kShaN bahanaa hai,
ghaaTee, parvat, ghar yaa beehaḌ
bheetar shikharon par rahanaa hai!

vartul men hee bahate-bahate
mukti kaa samman paḌhanaa hai,
phenk bhoot kaa gaThThar sir se
har pal kaa svaagat karanaa hai!

juḌe oorjaa se nit rahakar
antar ghaT men sukh bharanaa hai,
chhalak-chhalak jaaegaa jab vah
nirmal nirjhar saa jharanaa hai!


वृहत्त : बहुत बड़ा। वर्तुल : गोल आकार। सम्मन : आह्वान पत्र। भूत : बीता हुआ
काव्यालय को प्राप्त: 12 Jul 2022. काव्यालय पर प्रकाशित: 2 Sep 2022

Donate
A peaceful house of the beauty and solace of Hindi poetry, free from the noise of advertisements... to keep Kaavyaalaya like this, please donate.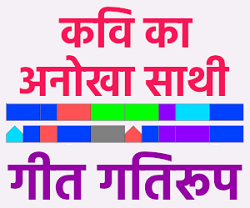 This Month :
'Basant Aur Patjhad'
Mary Oliver
main tezee se bhaagee skool ke baahar
bageeche se hote hue, jangal tak
bitaayaa pooraa basant, ab tak kaa seekhaa bhoolane men

do doonee chaar aur mehanat aur baakee sab
bananaa vinamr aur upayogee, honaa saphal aur baakee sab
masheen aur tel, plaasTik aur paise aur baakee sab
..
Read and listen here...
This Month :
'Bheetar Bahut Door'
Anita Verma
bheetar bahut door
ek gheraa hai
duniyaa ke upaje raaston kaa bhooraa vistaar
aa(n)khon ke jalakunDon ke kinaare
tumhaare anaginat pratiroop
nirvasan unase lipaTatee huee meree aatmaa

bheetar bahut door
is duniyaa ke peechhe se
jhaa(n)katee hai ek duniyaa
..
Read and listen here...