Receive exquisite poems by email.
Subscribe
Aboojh Hai Har Pal Yahaa(n)

naheen, kuchh naheen kahaa jaa sakataa
huaa jaa sakataa hai
khoyaa jaa sakataa hai
Doobaa jaa sakataa hai
naheen, kuchh naheen kahaa jaa sakataa
phool ke saundary ke baare men
peeyaa jaa sakataa hai
maun rahakar
naheen khole jaa sakate jeevan ke rahasy
jeevan jiyaa jaa sakataa hai
nRty kahaa(n) se aataa hai
kaun jaanataa hai?
thirakaa jaa sakataa hai
yoo(n) hee kisee dhun, taal par
kahaa(n) se aatee hai mastee
kabeer kee
vahaa(n) le jaayaa naheen
khud jaayaa jaa sakataa hai
Dolaa jaa sakataa hai
us naad par
jo sunaayaa naheen jaa sakataa
sunaa jaa sakataa hai
prakaash kee nadee men Doobate utaraate bhee
baahar a(n)dheraa rakhaa jaa sakataa hai
jo kahaa hee naheen jaa sakataa
usake lie shabdon ko
vishraam diyaa jaa sakataa hai!

काव्यालय को प्राप्त: 30 May 2017. काव्यालय पर प्रकाशित: 2 Nov 2017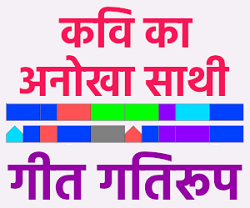 This Month
'Suprabhaat'
Prabhakar Shukla
nayan kaa nayan se, naman ho rahaa hai
lo uShaa kaa aagaman ho rahaa hai
parat par parat, chaandanee kaT rahee hai
tabhee to nishaa kaa, gaman ho rahaa hai
kShitij par abhee bhee hain, alasaaye sapane
palak khol kar bhee, shayan ho rahaa hai
jharokhon se praachee kee pahalee kiraN kaa
lahar se pratham aachaman ho rahaa hai
hain nahalaa raheen, har kalee ko tuShaaren
lagan poorv kitanaa jatan ho rahaa hai
vahee shaakh par pakShiyon kaa hai kalarav
prabhaateesaa lekin, sahan ho rahaa hai
baḌhee jaa rahee jis tarah se aruNimaa
hai lagataa kaheen par havan ho rahaa hai
madhur mukt aabhaa, sugandhit pavan hai
naye din kaa kaisaa sRjan ho rahaa hai.
..
Read and listen here...
Next post on
Friday 26 July
To receive an email notification
Subscribe