Receive exquisite poems by email.
Subscribe
Is Nadi Kee Dhaar Mein Thandee Hawaa Aatee To Hai
is nadee kee dhaar men ThanDee havaa aatee to hai,
naav jarjar hee sahee, laharon se Takaraatee to hai.

ek chinagaaree kahee se Dhoo(n)Dh laao doston,
is die men tel se bheegee huee baatee to hai.

ek khanDahar ke hRday-see, ek jangalee phool-see,
aadamee kee peer goongee hee sahee, gaatee to hai.

ek chaadar saa(n)jh ne saare nagar par Daal dee,
yah andhere kee saḌak us bhor tak jaatee to hai.

nirvachan maidaan men leTee huee hai jo nadee,
pattharon se, oT men jaa-jaake batiyaatee to hai.

dukh naheen koee ki ab upalabdhiyon ke naam par,
aur kuchh ho yaa n ho, aakaash-see chhaatee to hai.


Ref. : Saaye mein Dhhoop: Dushyant Kuman Ki Ghazalon Ka Sangrah
Pub. : Radhakrishna Prakashan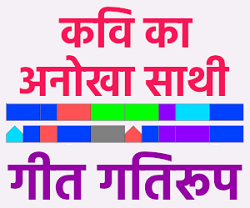 This Month
'Parivartan Jiye'
Bhawaniprasad Mishra
anahonee baaton kee
aashaa men jeenaa
kitanaa romaanchakaaree hai

main usee kee aashaa men
jee rahaa hoo(n)
soch rahaa hoo(n)
havaa kee hee naheen
soory kiranon kee gati
meree kavitaa men aaengee
meree vaaNee
un toofaanon ko gaaengee
jo abhee uThe naheen hai
..
Read and listen here...
Next post on
Friday 5 July
To receive an email notification
Subscribe
random post
| poem sections:
shilaadhaar
yugavaaNee
nav-kusum
kaavya-setu
|
pratidhwani
|
kaavya-lekh
submission
|
contact us
|
about us