Chaay 2
aao baiThen saath-saath
aur chaay piyen,
bas itanaa dhyaan rakhanaa
kap oopar tak mat bhar denaa,
kap men thoD़ee-see chaay rahe
thoD़ee jagah khaalee rahe
khaalee jagah thoD़ee –see meree
khaalee jagah thoD़ee tumhaaree
taaki tum tum rah sako,
main main rah sakoo(n),
thoD़ee-see chaahat baakee rahe
ek aur kap chaay kee
aur tumhaare saath kee!


काव्यालय को प्राप्त: 2 Feb 2022. काव्यालय पर प्रकाशित: 18 Feb 2022

Donate
A peaceful house of the beauty and solace of Hindi poetry, free from the noise of advertisements... to keep Kaavyaalaya like this, please donate.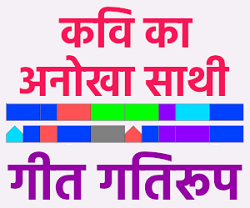 This Month :
'Paawas Geet'
Prabhaat Kumar Tyagee
pul baarish kaa!
binaa oḌhanee havaa ghoomatee
sabane dekhaa
pul baarish kaa!

meghon se dharatee tak
dhaanakhetee seeḌhiyaa(n),
miTTee men ug raheen
naee haree peeḌhiyaa(n),
            uḌatee huee nadee par
            banatee miTatee naukaa,
            pul baarish kaa!

..
Read and listen here...
डूब कर देखो ये है गंगा गणित विज्ञान की।
ये परम आनंद है वाणी स्वयं भगवान की।
~
विनोद तिवारी