Agle Khambe Tak Kaa Safar
yaad hai,
tum aur main
pahaaḌee vaale shahar kee
lambee, ghumaavadaar,
saḌk par
binaa kuchh bole
haath men haath Daale
bematalab, beparavaah
meelon chalaa karate the,
khambhon ko ginaa karate the,
aur main jab
chalate chalate
thak jaataa thaa
tum kahatee theen ,
bas
us agale khambhe
tak aur .

aaj
main akelaa hee
us saḌk par nikal aayaa hoo(n) ,
khambhe mujhe ajeeb
nigaah se
dekh rahe hain
mujh se tumhaaraa pataa
poochh rahe hain
main thak ke choor choor ho gayaa hoo(n)
lekin vaapas naheen lauTanaa hai
himmat kar ke ,
agale khambhe tak pahu(n)chanaa hai
sochataa hoo(n)
tumhen tej chalane kee aadat thee,
shaayad
agale khambhe tak puhu(n)ch kar
tum meraa
intajaar kar rahee ho !


Donate
A peaceful house of the beauty and solace of Hindi poetry, free from the noise of advertisements... to keep Kaavyaalaya like this, please donate.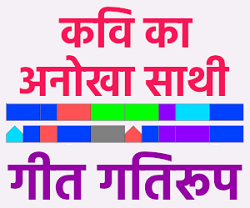 वो मेरी जिंदगी में कुछ इस तरह मिले
जैसे छोटी सी छत पर कोई बड़ी पतंग गिरे।
बारहा अब यही डर सताता रहता है के
वक़्त का शैतान बच्चा मुझसे इसे छीन न ले।
~
विनीत मिश्रा