Paavan Kar Do
kavi! meraa man paavan kar do!
he! rasadhaar
bahaane vaale,
he! aanand
luTaane vaale,
jyotipunj main bhee ho jaaoo(n)
aisaa apanaa tej prakhar do!
(Rgved - mantr 9/5०/4 se anuprerit)
पुस्तक
"मयूरपंख: गीत संग्रह (अमृत खरे)" से


Donate
A peaceful house of the beauty and solace of Hindi poetry, free from the noise of advertisements... to keep Kaavyaalaya like this, please donate.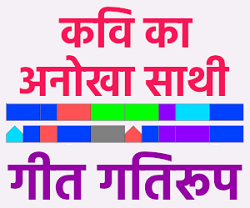 वो मेरी जिंदगी में कुछ इस तरह मिले
जैसे छोटी सी छत पर कोई बड़ी पतंग गिरे।
बारहा अब यही डर सताता रहता है के
वक़्त का शैतान बच्चा मुझसे इसे छीन न ले।
~
विनीत मिश्रा