Khi Khi Khi Khi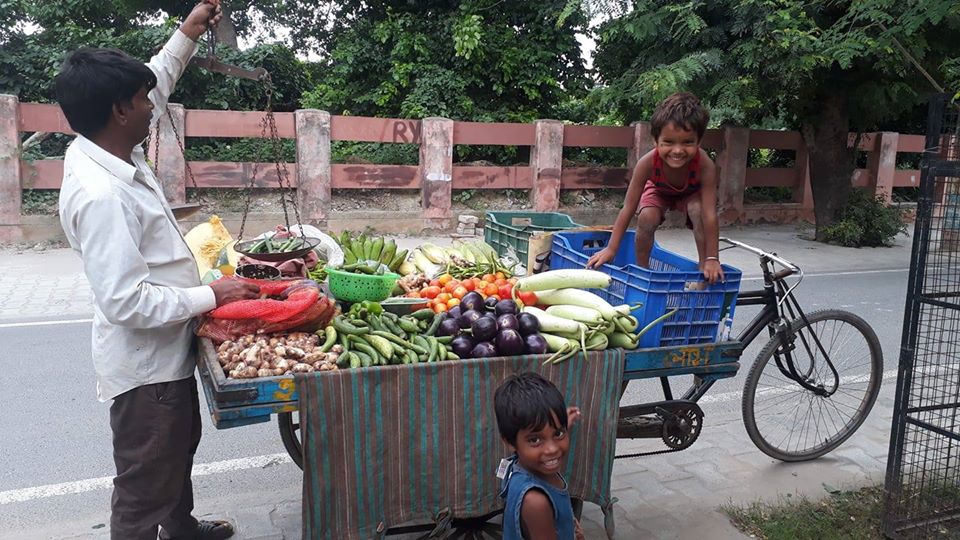 raat ko khaanaa kaise banegaa?
paḌhaaee kaa kharchaa kahaa(n) se aayegaa?
garmee kyaa hotee hai?
sapane kis chiḌiyaa kaa naam hai?
haa(n), uḌane vaalee saaree chiḌiyaa(n) hotee hain
aur
laḌake mauḌaa aur vah khud mauḌeen hain...
machhaliyaa(n) paanee men nahaatee hain.
haa(n) , biskuT khaate hain.
TooTe biskuT bhee khaa lete hain.
neeche gire jhaaḌ ke khaa lete hain.

kisee Dar se Dar naheen
n kisee baat se matalab.

tumhaare ghar men
jo do guḌiyaa hain
hamen unhen haath lagaanaa bahut pasand hai.

khee khee khee khee

ham hai
do buddhoo bachchiyaa(n)
sandhyaa aur soniyaa.

sabzee taulate unake paapaa maayoosee se kahate hain,
kyaa karoo(n)? apane saath lie lie phirataa hoo(n),
sunaa hai, shahar men bachchaa chor kaa giroh aa gayaa hai.

चित्र आभार: निवेदिता दिनकर
निवेदिता दिनकर का काव्य संग्रह
"इत्र तुम्हारे शर्ट का"

काव्यालय को प्राप्त: 10 Aug 2019. काव्यालय पर प्रकाशित: 22 Nov 2019

Donate
A peaceful house of the beauty and solace of Hindi poetry, free from the noise of advertisements... to keep Kaavyaalaya like this, please donate.