Abhisaar Gaa Rahaa Hoon
le jaaegaa kahaa(n) too
mujhase mujhe churaa ke!

patthar ke is nagar men
karabaddh praarthanaae(n),
is dvaar sar jhukaae(n),
us dvaar taḌaphaḌaae(n),;
phir bhee n TooTatee hain,
phir bhee n TooTanee hai,
chir maun kee kathaae(n),
chir maun kee prathaae(n),

kyon Terataa hai rah-rah
mujhe baa(n)suree banaa ke!

ujaḌe chatuShpathon par
bikhare hue mukhauTe,
jo kho gae svayan se
au' aaj tak n lauTe,
unamen hee main bhee apanee
pahachaan paa rahaa hoo(n),
sannyaas ke svaron men
abhisaar gaa rahaa hoo(n),

kyon rakh rahaa hai sapane
meree aa(n)kh men sajaa ke!

पुस्तक "मयूरपंख: गीत संग्रह (अमृत खरे)" से
काव्यालय पर प्रकाशित: 3 Dec 2015

Donate
A peaceful house of the beauty and solace of Hindi poetry, free from the noise of advertisements... to keep Kaavyaalaya like this, please donate.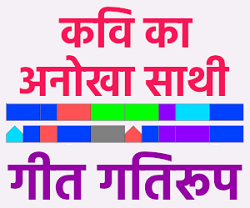 वो मेरी जिंदगी में कुछ इस तरह मिले
जैसे छोटी सी छत पर कोई बड़ी पतंग गिरे।
बारहा अब यही डर सताता रहता है के
वक़्त का शैतान बच्चा मुझसे इसे छीन न ले।
~
विनीत मिश्रा