Rishtey Toofaan Se
hamane toophaan apanaa, khud chunaa hai
saahil n ho, patavaar n ho, to kyaa.

ham hee toophaan hain, saahil hain,
patavaar ham hain.
yah kyaa kam hai ki,
mauje ravaan ham hain
toophaan ham hain patavaar ham hain.

varSh do varSh, jindagee ek naye moḌ par
ghoom jaatee hai
vo kaise log hain ki seedhee saḌak par
chale jaa rahen hain
hamane har moḌ par
ek nayaa tarnnum paayaa -
sangeet jindagee kaa
gaate chale.

tum door chale jaaoge, to kyaa
tum yaad aaoge, to kyaa
tum bhool jaaoge, to kyaa
jindagee yahee yaad, bhool, aasaraa hai

naye rishton men, toophaan me chalo naheen
kisee naav ko toophaan men Thelo naheen
koee toophaan koee rishte
bahatee ret men naheen uThate banate

aise toophaan ke sapane sanjoo naheen
jisakee ik lahar kaa doosaree se
koee rishtaa n ho

n jaane kitane sang o saathee
ke baad
ekaakee jeevan paayaa hai.
ek samay thaa ki
saath chhॊḌ jaate the ham
ab hai ki naye saath khojate hain.

hamane sochaa thaa ki jeevan ekaakee hai
n jaane kab kisane
naye saath kee aahaT dee hai.

yah aahaT sunon naheen
is saath men bhaTako naheen
saath apane ekaakeepan kaa
sangeet apanee ruh kaa
gaate chalo nibhaate chalo.

ikataare ko auron kee havaa se
n chheḌo
isakaa sangeet naayaab hai
anamol hai
ise naye rishton se, n joḌo.


Donate
A peaceful house of the beauty and solace of Hindi poetry, free from the noise of advertisements... to keep Kaavyaalaya like this, please donate.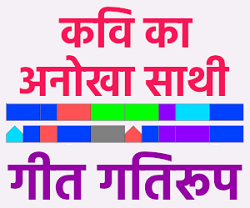 This Month :
'Abhisaar'
Rabindranath Tagore
ek baar kee hai yah baat, baḌee a(n)dheree thee vah raat,
chaa(n)d malin aur lupt the taare, megh paash men supt the saare,

pavan bahaa phir amogh achook, ghar ghar kee baatee ko phoonk,
gahan nishaa band gharon ke dvaar, stabdh thaa maano sansaar.

aisee ek shraavaN rajanee men, ati praacheen mathuraa nagaree men,
praacheer tale ati shraant shuddhachitt, sannyaasee upagupt the nidrit.

sahasaa noopur dhvani jyon nirjhar, komal charaN paḌe jo ur par,
chaunke saadhak TooTee nidraa, chhooT gayee aa(n)khon se tandraa.
..
Read more here...
पुस्तक में चित्र तो बहुत देखे हैं, पर पुस्तक में वीडियो?? ऑनलाइन पुस्तक प्रकाशन की दुनिया में यह काव्यालय की अभिनव पहल है।
ये पंक्तियाँ विनोद तिवारी
के व्यक्तित्व का सार हैं‌ -- प्रकृति के रहस्यों को बेनक़ाब करने की एक वैज्ञानिक की ललक, दिलेरी, और कवि-मन की कोमलता और रूमानियत। साथ ही
ये पंक्तियाँ
इस पूरी पुस्तक के चमन में आपको आमंत्रित भी कर रही हैं।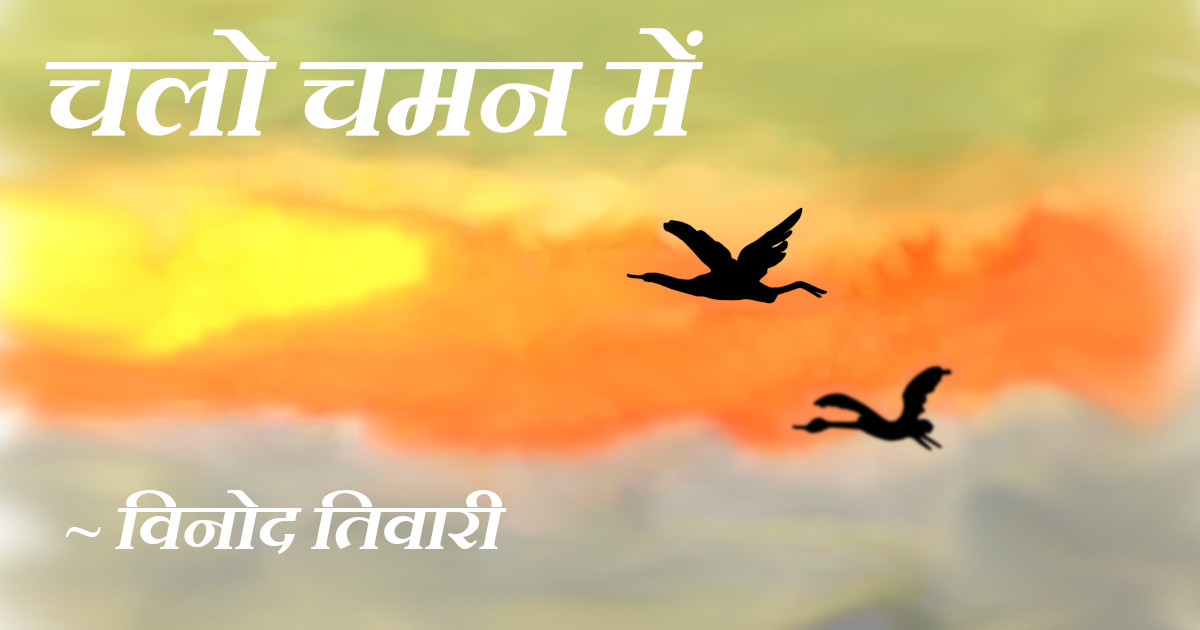 This Month :
'Jo Mere Ghar Kabhi Nahi Aayenge'
Vinod Kumar Shukl
jo mere ghar kabhee naheen aae(n)ge
main unase milane
unake paas chalaa jaaoo(n)gaa.

ek uphanatee nadee kabhee naheen aaegee mere ghar
nadee jaise logon se milane
nadee kinaare jaaoo(n)gaa
kuchh tairoo(n)gaa aur Doob jaaoo(n)gaa
pahaaD़, Teele, chaTTaanen, taalaab

asankhy peD़ khet
kabhee naheen aae(n)ge mere ghar
khet-khalihaanon jaise logon se milane
gaa(n)v-gaa(n)v, jangal-galiyaa(n) jaaoo(n)gaa.

jo lagaataar kaam men lage hain
main ph़urasat se naheen
unase ek j़rooree kaam kee tarah
milataa rahoo(n)gaa—
ise main akelee aakh़iree ichchhaa kee tarah
sabase pahalee ichchhaa rakhanaa chaahoo(n)gaa.
..
Read and listen here...