darakht-see kavitaa
daraKht-see kavitaa
tanee rahatee hai, khaḌee rahatee hai
jhanjhaavaaton ko ha(n)sakar bhagaa detee hai
bijalee, varShaa, olon kee choTon ke baad bhee
detee rahatee hai hariyaalee
vichaaron ke akaal men

aasaan naheen hotaa daraKht-see kavitaa ko
Dhahaa denaa

'yadaa yadaa hi dharmasy' kee glaani ke lie
shataabdee men aataa hai koee kalayugapuruSh
'jaanaami adharman, n ch me nivRtti' kee tarah
jab paidaa hotaa hai koee duryodhan, koee kans
tab baḌee saajishon ke saath
aaraa, kulhaaḌaa chalaakar
kaaTe jaate hain aisee kavitaa ke haath paa(n)v
bhoolakar ki phir kopalen phooT aatee hain
jaise prem a(n)khuaataa hee hai
bhed ke jahareele sansaar men bhee
jaise har dange men ghulee hotee hai
bachaane vaale kee bhee kahaanee

bas tapasvee-saa
denaa paḌataa hai daraKht banane-saa samay kavitaa ko
aur chhaayaa milatee rahatee hai peeDhee dar peeḌhee.



दरख्त = पेड़
जानामि अधर्मं न च मे निवृत्ति = मैं जानता हूँ अधर्म क्या है, लेकिन उसे छोड़ ही नहीं सकता हूँ
काव्यालय को प्राप्त: 22 Jul 2021. काव्यालय पर प्रकाशित: 6 Aug 2021

Donate
A peaceful house of the beauty and solace of Hindi poetry, free from the noise of advertisements... to keep Kaavyaalaya like this, please donate.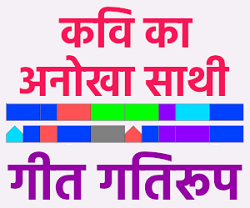 This Month :
'Paawas Geet'
Prabhaat Kumar Tyagee
pul baarish kaa!
binaa oḌhanee havaa ghoomatee
sabane dekhaa
pul baarish kaa!

meghon se dharatee tak
dhaanakhetee seeḌhiyaa(n),
miTTee men ug raheen
naee haree peeḌhiyaa(n),
            uḌatee huee nadee par
            banatee miTatee naukaa,
            pul baarish kaa!

..
Read and listen here...
डूब कर देखो ये है गंगा गणित विज्ञान की।
ये परम आनंद है वाणी स्वयं भगवान की।
~
विनोद तिवारी