Paawas Geet
pul baarish kaa!
binaa oḌhanee havaa ghoomatee
sabane dekhaa
pul baarish kaa!

meghon se dharatee tak
dhaanakhetee seeḌhiyaa(n),
miTTee men ug raheen
naee haree peeḌhiyaa(n),
uḌatee huee nadee par
banatee miTatee naukaa,
pul baarish kaa!

boo(n)don ke teer sahate
patton ke narm seene,
paanee ke phool bikhare
jangal men kaun beene,
dikhate chhupate vRkSh hain
sachamuch yaa dhokhaa?
pul baarish kaa!

chhat, makaan,galee,shahar,
saḌakon par chalate,
chitr men jaḌe log
dhuen-se pighalate,
baras rahaa jaadoo ye
kisakaa hai kisakaa?
pul baarish kaa!

पुल बारिश का : इन्द्रधनुष; धान खेती सीढियां : पहाड़ों पर खेती की सीढ़ियां
काव्यालय को प्राप्त: 26 Aug 2023. काव्यालय पर प्रकाशित: 8 Sep 2023

Donate
A peaceful house of the beauty and solace of Hindi poetry, free from the noise of advertisements... to keep Kaavyaalaya like this, please donate.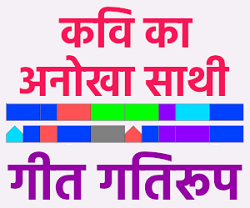 डूब कर देखो ये है गंगा गणित विज्ञान की।
ये परम आनंद है वाणी स्वयं भगवान की।
~
विनोद तिवारी