Receive exquisite poems by email.
Subscribe
Manmeet
jab kaheen
anajaan rajanee ko
Dhulakatee saa(n)jh ne
kaalaa,
sitaaron se damakataa,
shaal pashmeenaa
kabhee oDhaa diyaa --
yaad kitane geet aae.
bichhaDe hue,
kab se n jaane
meet aae.
sach kahoo(n)?
ik pal naa beetaa;
tumhaaree kasam,
tum bahut yaad aae.

jab kaheen,
bahakee havaaon ne
sukomal haath se,
lajatee uShaa ko
baazuon men thaam kar,
ghoonghaT zaraa sarakaa diyaa
tharatharaate onTh par
sparsh tere yaad aae.
gale men do baazuon ke haar kee
us yaad men
zindagee kee har kasakatee haar ko
ham bhool aae.

काव्यालय को प्राप्त: 15 Aug 2019. काव्यालय पर प्रकाशित: 28 Feb 2020

This Month :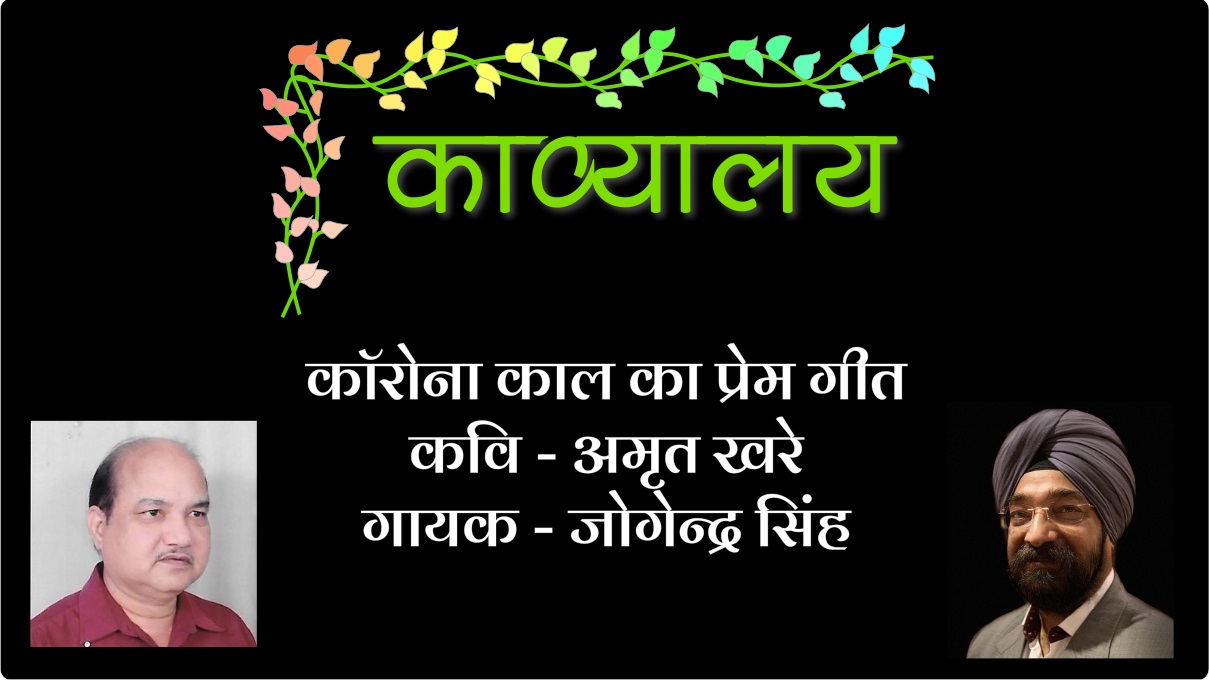 'Corona Kaal Kaa Prem Geet'
Amrit Khare
yah prateekShaa kee ghaḌee hai,
tum udhar asahaay, ham bhee hain idhar nirupaay
us par
beech men duvidhaa aḌee hai!
yah prateekShaa kee ghaḌee hai!

yoo(n) hue abhishapt,
arjit puNy
ho niShphal gae hain,
svarg se laaye dharaa par
sookh sab
parimal gae hain,

yah sameekShaa kee ghaḌee hai ..
Read more here...
This Month :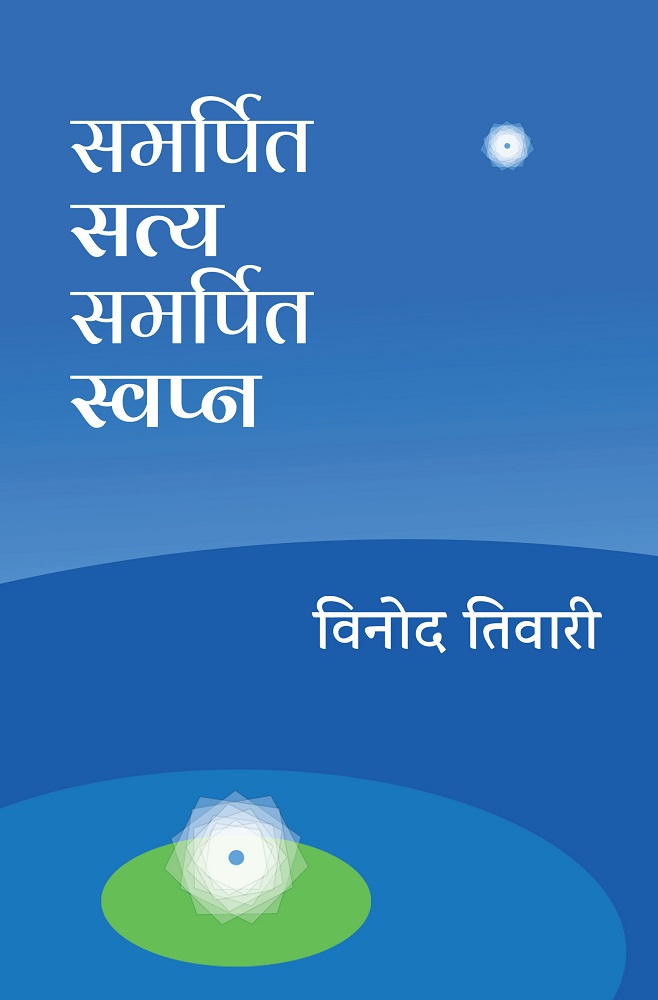 'Samarpit Satya Samarpit Swapna'
Vinod Tewary
Vinod Tewary's book of poems
Kaavyaalaya's first book publication
with artwork by Vani Murarka
..
Read and listen here...
random post
| poem sections:
shilaadhaar
yugavaaNee
nav-kusum
kaavya-setu
|
pratidhwani
|
kaavya-lekh
submission
|
contact us
|
about us