Receive exquisite poems by email.
Subscribe
Manmeet
jab kaheen
anajaan rajanee ko
Dhulakatee saa(n)jh ne
kaalaa,
sitaaron se damakataa,
shaal pashmeenaa
kabhee oDhaa diyaa --
yaad kitane geet aae.
bichhaDe hue,
kab se n jaane
meet aae.
sach kahoo(n)?
ik pal naa beetaa;
tumhaaree kasam,
tum bahut yaad aae.

jab kaheen,
bahakee havaaon ne
sukomal haath se,
lajatee uShaa ko
baazuon men thaam kar,
ghoonghaT zaraa sarakaa diyaa
tharatharaate onTh par
sparsh tere yaad aae.
gale men do baazuon ke haar kee
us yaad men
zindagee kee har kasakatee haar ko
ham bhool aae.

काव्यालय को प्राप्त: 15 Aug 2019. काव्यालय पर प्रकाशित: 28 Feb 2020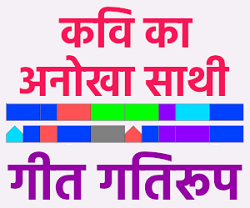 तोड़ दो सीमा क्षितिज की,
गगन का विस्तार ले लो
विनोद तिवारी
की कविता
"प्यार का उपहार" का वीडियो
। उपहार उनका और वीडियो द्वारा उपहार का सम्प्रेषण भी वह ही कर रहे हैं। सरल श्रृंगार रस और अभिसार में भीगा, फिर भी प्यार का उपहार ऐसा जो व्यापक होने को प्रेरित करे।
प्यार का उपहार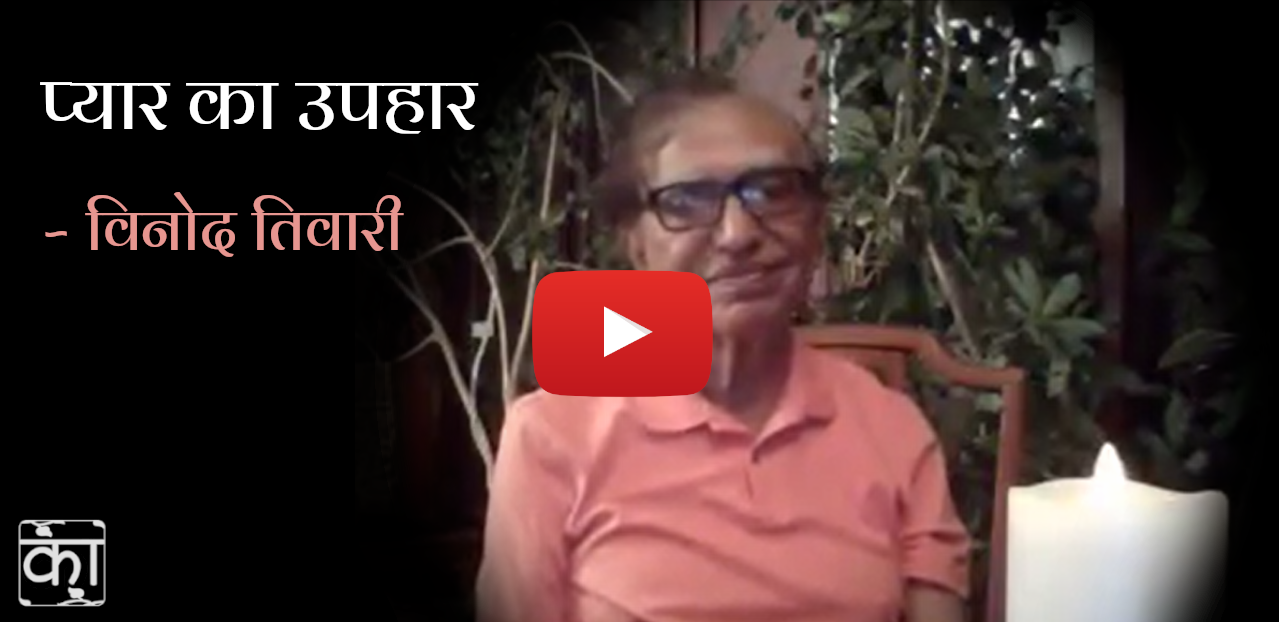 This Month :
'Prem Akshat'
Abha Saxena
aap sun to rahen hain
mere geet yah
man ke mandir men deepak
jalaaye to hain
aapake saamane baiTh kar
anaginat, ashru paavan
nayan se giraaye to hain
neh kee Daaliyon se
sugandhit suman
saanvare shree charaN par
chaDh़aaye to hain
..
Read and listen here...
random post
| poem sections:
shilaadhaar
yugavaaNee
nav-kusum
kaavya-setu
|
pratidhwani
|
kaavya-lekh
submission
|
contact us
|
about us