Receive exquisite poems by email.
Subscribe
Shaam: Ek Drishya
gaharaatee huee shaam hai
aur uchaTe hue man par aboojh-see udaasee.

kachchee see ek saD़k hai,
dhaan kheton se hokar gujaratee huee
door tak chalee jaatee hai —
painaa-saa ek moD़ hai
aur bhaTake huai do vihag.

gaharaatee huee shaam hai,
ghanee pasaree huee ek khaamoshee,
door kaheen bajatee huee bansee ke svar men
aahistaa-aahistaa palaash ke phool
phooT rahe hain ...
aur asankhy taaron ko kataarabaddh
ginate hue baiThe hain ham donon.
काव्यालय को प्राप्त: 13 Apr 2018. काव्यालय पर प्रकाशित: 13 Sep 2018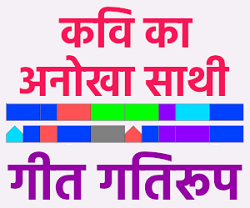 This Month :
'Rachna Aur Tum'
Ramanath Awasthi
meree rachanaa ke arth bahut hain
jo bhee tumase lag jaay lagaa lenaa

main geet luTaataa hoo(n) un logon par
duniyaa(n) men jinakaa kuchh aadhaar naheen
main aa(n)kh milaataa hoo(n) un aa(n)khon se
jinakaa koee bhee paharedaar naheen

aa(n)khon kee bhaaShaa to anagin hain
jo bhee sundar ho vah samajhaa denaa.

..
Read and listen here...
Next post on
Friday 31 January
To receive an email notification
Subscribe
random post
| poem sections:
shilaadhaar
yugavaaNee
nav-kusum
kaavya-setu
|
pratidhwani
|
kaavya-lekh
submission
|
contact us
|
about us